Philosophy
Mission Statement
Medic Now is committed to changing mind-sets and pioneering temporary recruitment as a flexible and cost-effective solution within the ambulance sector. We are creating new, innovative ways of responding to fluctuations in demand by supplying first class ambulance professionals.
Vision
The vision of Medic Now is to be recognised in our industry as a business that acts at all times with the utmost professionalism, with integrity and with transparency. These traits will stand us out as a primary resourcing partner to the organisations that need us to supply reliable, highly-qualified and flexible ambulance professionals; organisations that demand an efficient, straightforward service and organisations that expect immediate results
Values
At Medic Now, our core value propositions are the foundation stone upon which our business is built. They are centred on offering choice, support, honesty, transparency and integrity across all aspects of our service offering. Most importantly we deliver clinical excellence and a progressive, forward-thinking culture that continues to drive us and our first-class reputation in the healthcare sector.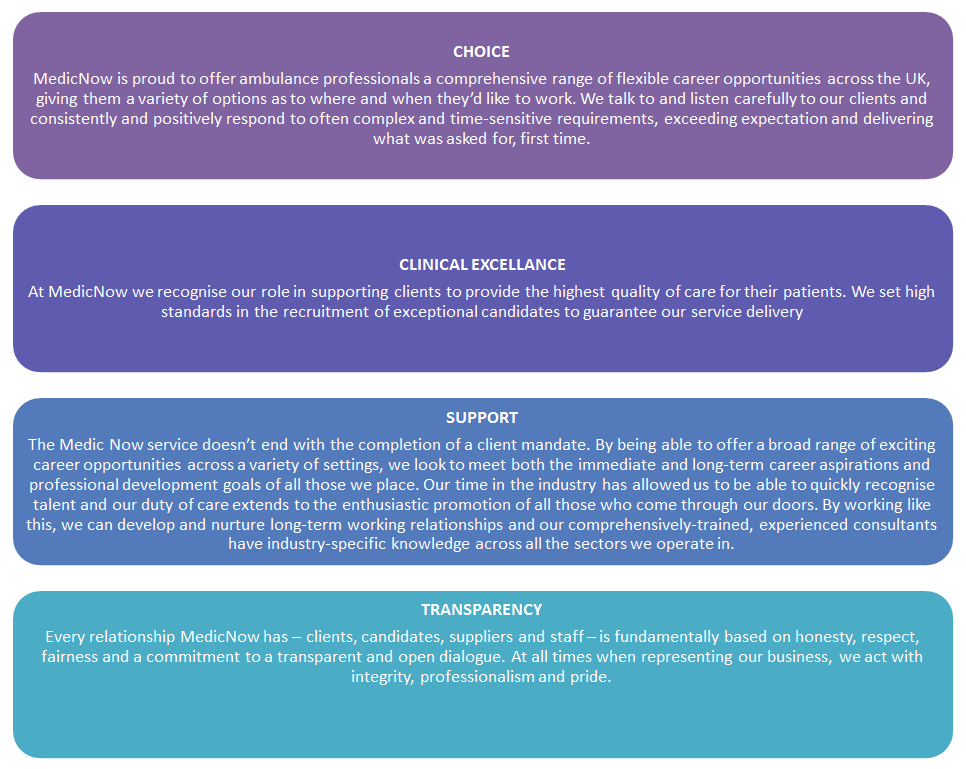 ​